WeRail TechTalk Webinar Series
Focusing On The Future For ROSCOs, TOCs, Infrastructure And Asset Managers: Improving Efficiency, Reliability & Safety During A Time When Revenues Are Down & Resources Are Limited
Dedicated To Delivering The Rail Sectors Best Content-Led Operator Driven, High Level Technical Discussions And Networking Forums. 
From the pioneers of the very first global conference portfolios, networking and knowledge sharing platforms focused on Rolling Stock and Infrastructure Digital Maintenance, WeRail's senior team have been at the forefront of Rails digital journey – in partnership with the Operators, Rail Authorities, technology and solution providers in every corner of the world. WeRail is equipped, connected and  dedicated to delivering the rail industries best, content-lead, Operator driven, high-level technical discussions and networking forums – focused on Rail Digitalisation, Smart Data and IoT, to achieve optimum operability, reliability and reduce maintenance costs. With over 70,000 rail professional subscribers globally, we are one of the rail sectors most trusted partners, matching buyer requirements around the world with expert solutions during the rail sectors digital evolution.
During these unprecedented and challenging times, WeRail Group continues to support and engage meaningfully with the global Rail Operator, Manufacturing and Asset Management community. WeRail Group has established a worldwide leading position in delivering content lead conferences and events for the rail sector, combining its entire knowhow especially in the areas of rolling stock and infrastructure, to curate multiple series of both live and on-demand technical webinars for our members and wider global rail community. Whilst across the industry physical meetings have been cancelled, we are committed to continuing to present information and technologies that address the challenges and key opportunities for transforming rail, via direct, effective and convenient digital channels.
Despite the current situation which has impacted rail greatly, the industry must still focus on achieving more to continue its advancement; rail's challenges are ever-changing.  We believe that physical distancing does not have to mean social distancing, and invite your to be active members of our knowledge sharing, professional community.


Mobile Assistance Systems In Railway Maintenance
Christian Krauß, International Sales Manager, Zedas
Krzysztof Łukasikv, Digitization of Railway Processes – Rolling Stock and Infrastructure Service Management, Zedas
The maintenance of rail vehicles represents a high cost factor in the rail industry. In addition, railway workshops, train attendants and mobile service teams are often confronted with a high need for coordination, paper-based maintenance documentation, media disruptions and a lack of data consistency in their daily work. The digitalisation of maintenance shortens downtimes, reduces the risk of breakdowns and lowers costs. Clever assistance systems and mobile apps for maintenance significantly facilitate the handling of maintenance measures.
ZEDAS uses various use cases from practice (e.g. fault detection, component replacement and others) to show how mobile assistance systems can provide extended support in the maintenance process. Persons responsible for maintenance are thus optimally equipped for the planning and implementation of maintenance measures.
Challenge in railway maintenance
Time-consuming recording on paper

Media discontinuity and increased error rate due to transfer to the maintenance system

High need for coordination

Lack of data consistency
During the webinar, we will delve deeper into these challenges and show how mobile assistance systems help to overcome them successfully.
Key Learnings in the Webinar:
How digital assistance systems provide enhanced support in the maintenance process

How manual efforts can be reduced

How to build an efficient digital process chain

How to save time through one-time, digital documentation


Optimizing Rail Infrastructure Management With Digital Twins
Dr. Uwe Jasnoch, Director EMEA Government Transportation, Hexagon
Speaker Bios | Company Profile
Digital twin technology is driving innovation. The concept of a digital twin can be defined in many ways, but real-world outcomes drive digital twin implementation.
One of the key elements in rail operations is infrastructure management. This webinar will focus on creating a digital twin for rail infrastructure, addressing the data and systems necessary and identifying improvement and optimization potential.
In this webinar, we will discuss the necessary technology and how systems should be implemented to manage and optimize rail infrastructure. We will also focus on how digital twins can improve existing processes for direct ROI and digital asset management.
The digital twin journey defined

Systems that contribute to digital twin technology

Technology challenges and what is possible now

Real-world projects and state-of-the-art approaches and technologies

Optimization of contributing systems


Protecting New Build Rolling-Stock Against Modern Cyber Risks
Alex Cowan, CEO/Founder, RazorSecure
Jeff Greenfield, Product & Solution Security Expert, Siemens 
Speaker Bios | Company Profile
The efficiency of modern rail fleets has been greatly increased by digitalization, as it enabled improved operational productivity, sustainability, and safety. At the same time, digitalization on new build rolling-stock presents new challenges and a growing threat landscape, which require solutions built specifically to mitigate the unique cyber risks. In this webinar we will discuss:
Cyber risks present on new build rolling-stock systems and networks

How cybersecurity is influencing the current and future procurement of digital fleets

Why traditional IT cybersecurity solutions are not suitable for a rail environment

Practical steps and requirements to implement the correct cyber security solutions

The challenges, lessons learnt, and experience deploying solutions in action today
Host A Webinar
If you would like to present your solutions or technologies directly to our exclusive global rail maintenance community as a feature of this year Digital Rail Maintenance Webinar Series' then please email us and we can tell you more about some of the innovative things we are doing very successfully, to keep the industry connected. If your company has the solutions to help Infrastructure Managers and Train Operators improve their maintenance programs achieve optimum operability, reliability and reduce maintenance costs, we want to hear from you  info@we-rail.com
Rolling Stock Key Themes
Optimising Rolling Stock Asset Management With Advanced Predictive Maintenance Solutions, Data Set Analysis, IoT & Industry 4.0: How To Collect And Maximise Value From Massive Data Sets From Every Aspect Of Your Operation To Reduce Cost, Minimise Downtime, Increase Capacity and Improve Services.
Digitalisation and Smart Maintenance: The disruptive business model for digital railways
Condition Based Maintenance + Remote Condition Monitoring
Effectively deploying IoT data for Predictive Maintenance
How IoT technology will bring advancements in data collection and analysis
Optimising maintenance and operation planning through enhanced asset management
Harvesting big data to reduce operational cost & increase profitability
Preventative failure prediction
Digitalisation And Smart Maintenance
The use of Data to optimize availability of critical assets
Improving Operational Profitability Through Fleet Condition Monitoring
Discover what tools are available and what are their different capabilities
Track & Infrastructure Key Themes
Digitalization to bring better track and asset availability: Smart Maintenance To Improve service reliability, cost, efficiency and maintenance practice.
Reduce downtime as a result of maintenance activities
Limit failures and unplanned maintenance
The evolution from reactive maintenance to an advanced predictive model
New technology application show case
Digitally analysis switches & crossings
Continuous Network Monitoring: Predictive Maintenance and Data Utilisation
Unmanned Diagnostic Systems for Track Inspection:
Processing their results
Increasing Network Capacity – Shortening Time Required To Perform Monitoring & Maintenance Activities
Advanced, Solution Empowered Railway Asset Management
Artificial Intelligence Integration
Technology To Support Your Infrastructure Asset Management
Fixed Asset Monitoring
Dynamic Measurement
Automated Inspection Techniques
Maintenance Delivery and Reliability
Our Clients
Directors of Maintenance, Directors of Asset Management, Head of Technology, Directors of Operations, Heads of Remote Diagnostics, Directors of IT & Strategy, Chief Information Officers, Heads of Data & Analytics, Directors of Procurement, Heads of Rolling Stock, Infrastructure Asset Managers, Chief Technology Officers, Directors of Infrastructure, Heads of Smart Maintenance, Chief Innovation and Digital Officer, Managers of Asset Information, Directors od Data Intelligence, Chief Information Officers, Managing Directors, General Managers, Heads of Smart Maintenance, CMO, Infrastructure Managers, Director of technology and Innovation, Managers of Asset Information, Consultants – Data and Digitalisation, CMO, Head of Data and Analytics, Chief Innovation & Digital Officer, CEO's, Heads of Enterprise Architecture, Directors of Rolling Stock Engineering & Maintenance, Maintenance Planning and Control, Directors of Technology and Innovation, Chief Technology Officer, Data Scientists, Manager of Asset Information
Heads and Managers of Track, Track Maintenance, Infrastructure, Engineering, Track Systems, Condition Based Maintenance, Maintenance, Asset Management, Data/IT, Diagnostics and Maintenance, Assets, Tamping, Safety, Quality, Reliability, Diagnostics and maintenance machines, Directors of Maintenance, Directors of Asset Management, Head of technology, Directors of Operations, Heads of Remote Diagnostics, Directors of IT & Strategy, Chief Information Officers, Heads of Data Analytics, Directors of Procurement, Infrastructure Asset Managers, Directors of Infrastructure, Head of Track equipment, Director of Technology and Innovation, Managers of Asset Information, Consultants, Data and Digitalisation
Some Of Our Previous Rolling Stock & Track & Infrastructure Webinar Sessions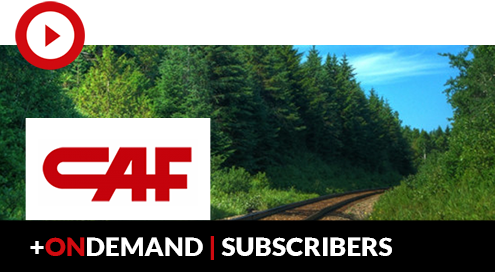 Rolling Stock Maintenance: Identifying The Key Steps For CBM Implementation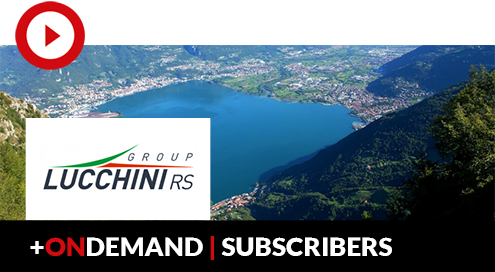 How On-board IoT Solutions Can Improve ROI & Safety Of Rolling Stock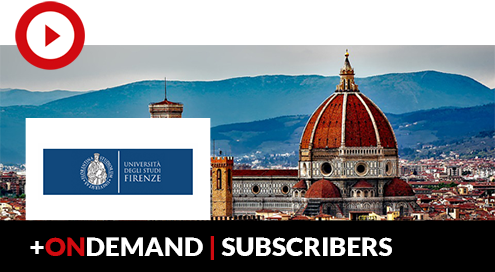 Depot Planning & Refurbishment To Incorporate New Technology – Real-Time Robotized Maintenance of Wheelsets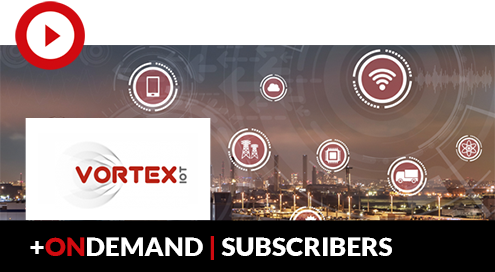 Convergence Of AI, 5G AND LiDAR For Digital Twins In Rail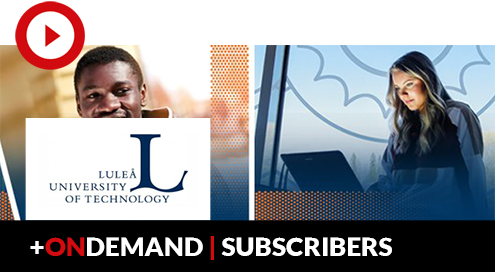 Rail Digital Twins For Rolling Stock Maintenance Analytics: An Industrial AI approach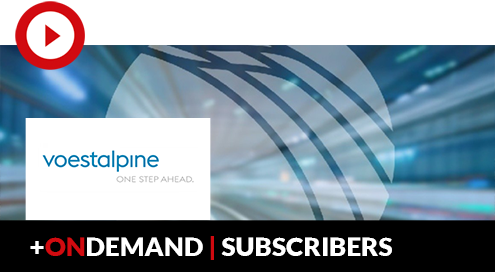 Diagnostic & Monitoring Technologies For Rail Infrastructure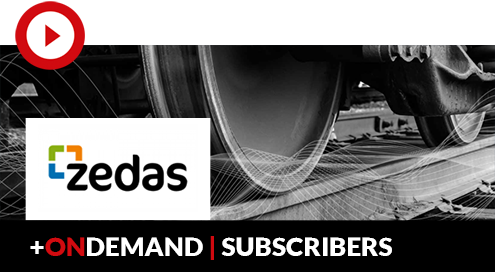 Reducing Maintenance Cost & Failures With Successful Predictive Maintenance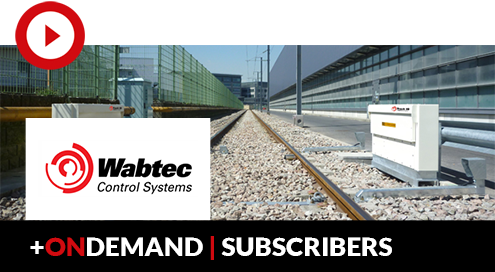 Monitoring Of Driveline Components & Inboard Bearings With RailBAM-IB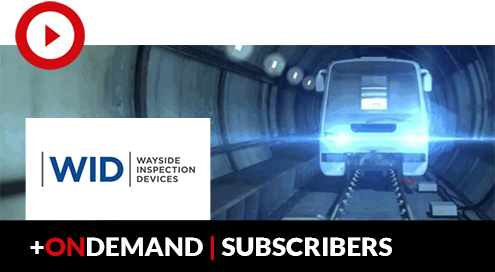 How Wayside Condition Monitoring Is Becoming More Intelligent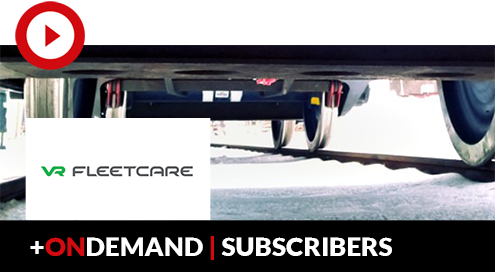 We Won The Finnish Commuter Rail Tender: How Did We Do It? Key Factors For Winning The Helsinki Regional Transport Tender: What Issues Need To Be Taken Into Account As A Fleet Maintainer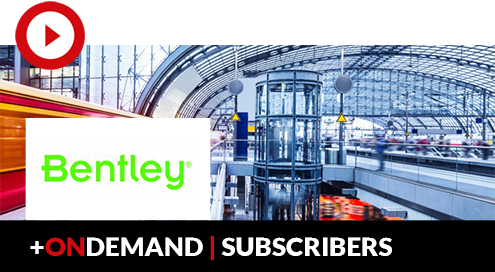 Big Data Strategy For Track & Asset Maintenance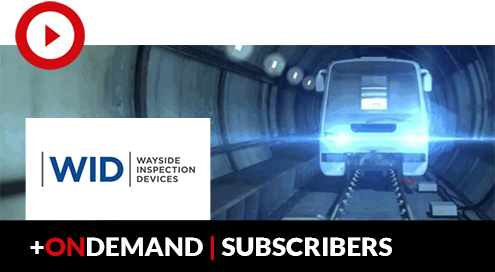 The TBOGI-TR System: Transit & Metro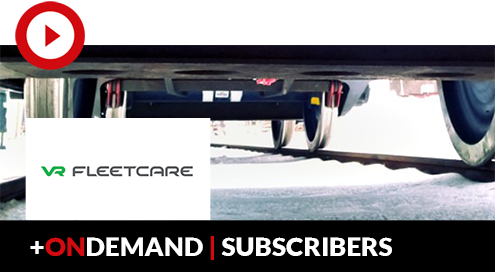 Digital Maintenance As A Game Changer – Is There a Future For Data-Driven Maintenance?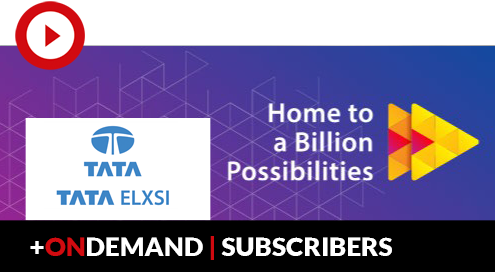 Adopting Model-Based Systems Engineering For Rolling Stock Development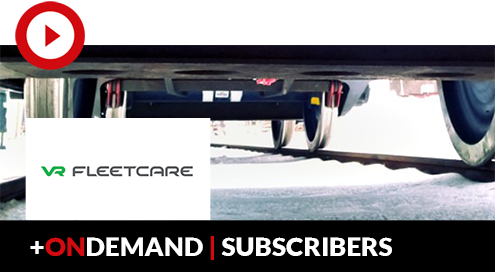 Digital Future Of Infrastructure Maintenance – Pros & Cons Of Different Solutions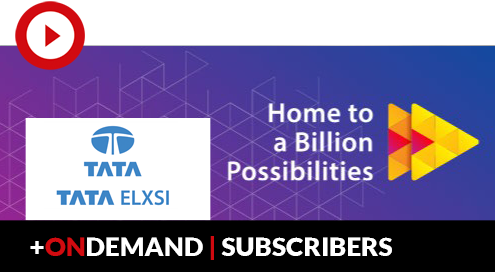 Passenger Experience Design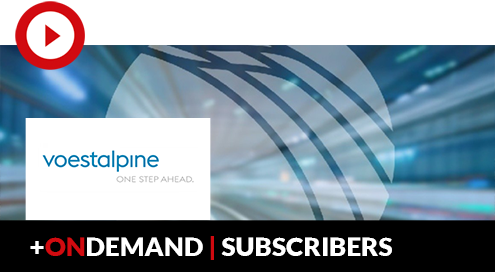 Diagnostic & Monitoring Technologies For Infrastructure Image Video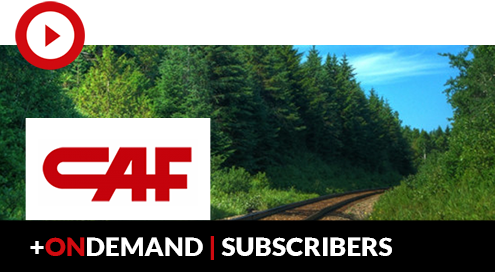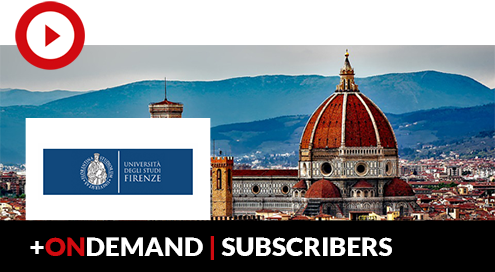 Tyre Exchange Station Of Tyred Wheel Mounted On An Inboard Bearings Passenger Car Bogie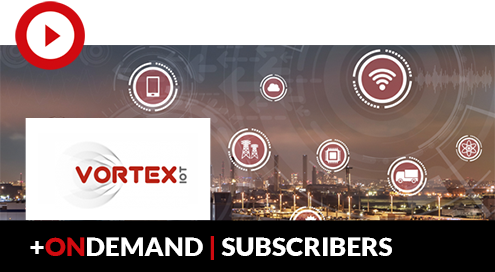 VORTEX IOT Explaining Rodio

Keeping Rail Maintenance Globally Connected
Engage Your Target Audience
Broaden your reach with WeRail's direct to market – webinar solutions. Webinar capabilities that reach your buyers and continue to grow your business. Host the most advanced, innovative, online Webinars and virtual events with multiple speakers and unlimited fully interactive attendees. Q&A and polling: Manage and share audience input in Q&A dialog box where attendees ask questions, either live audibly or text answers.
Easy Set-Up And Registration
Customize and brand your webinar advertising and registration forms. Retain registration management if you would prefer; collect delegate names, job titles, email addresses and telephone numbers.
 Attendee "raise hand": Increase attendee engagement by allowing virtual hand-raising. Attention indicator: Track how engaged your audience is with your content and which viewers show the most interest.
Present With Confidence
We host via a cool, state-of-the-art, trendy, all singing all dancing platform! It is simple and intuitive for presenters and has advanced interactive capabilities for attendees from desktops, laptops, mobile devices, and conference rooms. Chat: Set private and group panelist chat settings for attendees and panelists.
HD Video And Audio
Multiple live video presenters and panellists can share their webcam and interact with the audience; If you'd prefer, you can to remain unseen, or just post a profile picture.
Live Broadcasting
We can all broadcast live across all social media channels with Facebook Live, YouTube and LinkedIn integrations.
On-Demand Viewing
Host larger-scale events with help from our team, including planning, rehearsal and live support.
Full Featured Host-Controls
Mute/unmute panellists, and promote attendee to panellist, giving them audio and video capabilities for enhanced engagement.
Reporting & Analytics
Get reports on registrants, attendees, polling, engagement levels and Q&A for follow up.
Place Your Brand Front & Center
60 Minute Live or On-Demand Virtual Events, Workshops or Webinars
Present A Webinar As Part Of This Years Must Attend Online Event