Rolling Stock Maintenance 4.0 2023
TechTalk Webinar Series 
Webinars are free-to-attend for rail professionals.
TechTalks are 40-60 minutes long; are presented LIVE and are interactive. If you can't make a session LIVE register anyway – All registrations will receive a link to view the webinar recording On-Demand. You are welcome to submit questions before as well as during the session
Headline Sponsor

Maintenance Equipment Parter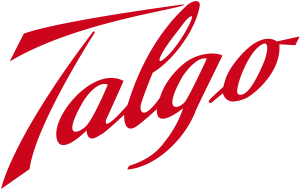 Mon. 20 June 10:00 (CET) OnDemand
Optimising Smart Data Through Harnessing The IoT For Cost Efficient Predictive Maintenance & Fully Optimised Asset Management

Effectively deploying IoT data for predictive maintenance

Modernising maintenance through data analytics and insight

Harvesting big data to reduce operational costs

Deploying big data to increase profitability
Mon. 20 June 12:00 (CET) OnDemand
Maximising The Benefits of Big Data For Asset Management Using Digital Twins

Digital Twins: Accelerating the digital transformation in the rail sector

Exploring the opportunities for digital twins in the rail sector and highlighting the research and innovation within this technology as a pivotal driving force in rail's digital transformation.
Mon. 20 June 14:00 (CET) OnDemand
How To Mitigate The Big Data Cyber Security Risk

We must be aware that cyber-threats are as versatile and dynamic as the digital world and its applications

Understanding the relationship between big data and cyber security can help any company to better determine what capabilities it must develop or acquire in order to take full advantage of the data they have as well as keep that data safe.

Examining the complexity and growth of big data and cyber-threats for the rail sector

Outlining and effective cyber-security strategy for the rail sector

Ensuring the interconnectivity of IoT and blockchain to ensure data security
Mon. 20 June 16:00 (CET) OnDemand
Data-Driven Lifecycle Optimisation

Improving performance through smart data use

Why a solid data and information architecture is important to support IoT and Big Data for your enterprise

Effectively deploying predictive maintenance

Big data systems architecture and functions

Separating meaningful data from the mass of data collected by sensors
Tue. 21 June 10:00 (CET) OnDemand
Digital Asset Management For Rail Systems – A Holistic Approach For Improved Asset Performance 

Maximize the value from your rail assets over their entire lifecycle

The mix of condition based, predictive & classical maintenance strategies

Balancing performance, costs, and risks of rail systems according to ISO 55001

Optimize your operation, maintenance, and renewal planning activities.

Achieve and sustain the highest system reliability

Minimise service disruptions while optimizing whole-life cost even in light of harsh contraints

Get intelligent and integrated asset performance management and asset investment planning solutions
Tue. 21 June 12:00 (CET) OnDemand
Automated Visual Inspection: Data Insight For Greater Vision

Automated inspection of rolling stock dramatically improves maintenance workflows

Condition monitoring solutions enable the detailed condition assessment of rail assets from wheel surface condition to full train inspection

Machine vision technologies support automation

Image data acquisition

Image and data processing

Fault detection and alarm generation

Automation solutions
Tue. 21 June 14:00 (CET) OnDemand
Maximising The Benefits Of Big Data For Asset Management

Application of existing data to increase the efficiency of  your maintenance strategy and reduce the maintenance effort

How to leverage your project data and use predictive analytics to make smarter decisions, reduce risks and also finish on time and budget.

How to ensure successful transformation of maintenance regimes through collaboration.

Turning data into insight, making digital decisions with real-world benefits
Tue. 21 June 16:00 (CET) OnDemand
How Can We Measure The Benefits Of Digitalization Within The Railway Industry?

Operations Optimization: Asset health status, selection of best suited asset according to the purpose, operations performance reporting, smart troubleshooting during operation

Maintenance Efficiency Improvement: Maintenance performance reporting, extension of time-based maintenance intervals, changing from time-based to condition-based maintenance

Renewal Forecast Improvement: Renewal forecast and triggering, renewal scenario development, renewal process planning

Availability Improvement: Asset health prediction, smart failure finding, maintenance bundling of infrastructure assets

Reliability Improvement; Smart root-cause finding, failure reporting to identify failure drivers, component failure prediction

Whole-Life Cost Optimization: Identifying anomalies in resource demand, forecasting spare-part demand, creating optimal scenarios for balancing costs, performance, and risk
Wed. 22 June 10:00 (CET) OnDemand
Value-Based Decision Making: A Best Practice of ISO 55000 For The Rail Industry

Wed. 22 June 12:00 (CET) OnDemand
How Wayside Is Being Used: Bogie Condition Monitoring

(WID)

Considering bogie condition monitoring, primarily bogie geometry and lateral running position of wheelsets

Considering how data inter-relates from different wayside monitoring systems

How the data translates to damage to wheelsets and bogie components

How leading indicators and alarm levels are both used
Wed. 22 June 14:00 (CET) OnDemand
Is Your Workshop Already Digital? How To Make The Most Of Integrated Rolling Stock Maintenance

(ZEDAS)

How to make the most of integrated rolling stock maintenance

Make daily work easier for workshop staff with apps and checklists

Reduce communication effort through automatic data flow along the entire process

Benefit from automatic measurement data integration through interfaces

Automatically ensure audit-prof. documentation according to current standards

Plan resources efficiently and easily (even the long-term)

Forecast wheelset wear, investment needs and staff capacity for the best possible use of resources

Obtain key figures at the push of a button for well-founded management decisions?

Increasing the availability and reliability of your vehicle fleet
Wed. 22 June 16:00 (CET) OnDemand
Wheelset Management Using Accurate Real-Time Information

How the use of continuous condition monitoring information can be used to optimise wheel maintenance planning

Detection of wheel defects with continuous vibration monitoring

How early detection of wheel damage can extend wheel life.

How early detection of wheel damage can optimise wheel maintenance planning

How condition monitoring can be used to extend planned turning intervals
Thur. 23 June 10:00 (CET) OnDemand
How Can The Latest Innovations Drive The Reduction Of Rolling Stock Maintenance Cost?

How adopting the latest technologies can result in a net reduction in the amount of money it costs to run & maintain your trains

Developing a more pragmatic & optimised maintenance plan for new fleets

Identifying the major current challenges in rolling stock maintenance and potential solutions

Deciphering real time information and successfully utilising that data: Identifying and extracting meaningful data, unknown information, reducing cost and increasing availability

How can a Railway Authority remove the risks of digital transformation and guarantee successful predictive maintenance?

How to qualify the economic balance, cost vs benefits
Thur 23 June 12:00 (CET) OnDemand
Combining Condition And Predictive Based Maintenance Regime To Deliver Success – Delivering Results On Cost Reduction, Fleet Reliability & Efficiency 

Thur. 23 June 14:00 (CET) OnDemand
Successfully Implementing Lean & Cost-Effective Predictive Maintenance Strategies Simultaneously

Understand the initial implementation challenges faced and how to overcome these

Reduce the frequency of maintenance tasks leading to reduced downtime

Practical examples on using predictive analysis to deliver actual results
Thur. 23 June 16:00 (CET) OnDemand
Best Practice Application Of Condition Based Maintenance & Making Better Use Of Existing Technology

Implementing cost-effective solutions for older legacy fleets

Managing realistic expectations on what technology can deliver

Moving from regular interval maintenance to condition-based maintenance

Prioritising key components and subsystems for condition-based maintenance

Practical examples of data-driven decision making that reduces maintenance frequency
Fri. 24 June 10:00 (CET) OnDemand
How Digitalisation Is Essential To Strengthening The Sustainability-Related Assets Of Rail

A digital decarbonisation Plan

Energy harvesting technologies used in railways

How can we measure the benefits of digitalisation within the railway industry?

Using digital twins concepts to drive a sustainable railway
Fri. 24
June 12:00 (CET) OnDemand
Optimising Rolling Stock Asset Management With Advanced Predictive Maintenance Solutions, Data Set Analysis, IoT & Industry 4.0

Automated inspection and data gathering technologies

Up-Skilling and changing the way the workforce engages with digitalization & analytics

How to improve the team collaboration thanks to the use of a common data environment
Fri. 24
June 14:00 (CET) OnDemand
Vehicle Monitoring Vehicles – Predictive Methods From Vehicles Systems Diagnostic Data

Vehicles Monitoring Themselves

Vehicle maintenance regimes

Smart maintenance using artificial intelligence

Building recurrent neural networks to predict failure events

Intelligent fleet maintenance scheduling
Fri. 24
June 16:00 (CET) OnDemand
Turning Data Into Actions To Improve The Efficiency Of Operations And Maintenance Execution: Innovating Dynamic Maintenance Leveraging 'Big Data & IoT 

What is 'Big Data', IoT & Industry 4.0?

Why and how is 'Big Data' and IOT transferable

Outlining the ambitions of "Big Data, IoT and 4.0

Identifying the unknown data – data you did not know existed

Identifying the areas and opportunities for financial gain

Effective planning and control of maintenance tasks

Real time monitoring of asset health

Creating value by digitalising train operations

SaaS 'Software as a Service Business Model
On-Board Real Time Data & Metrics, High Level Dashboards And Alerts To Monitor Operational Performance For Informed Operational And Strategic Decisions

Self-powered, wireless remote condition monitoring systems

How to get access to the asset information without impacting your unit availability

Minimise downtime and cost, improve asset usage and reliability and improve the safety

Achieving real and measurable value through optimised efficiency, improved safety, maximised productivity, increased profitability and customer experience
Utilising The Data From Sensors That Are Already Installed In The Vehicle Subsystems: Pressure, Temperature And Acceleration Sensors 

Collision Avoidance Systems: Environment Observation Technology

Distributed Acoustic Sensing (DAS) For Railway Monitoring

The system of DAS allows both monitoring of rolling stock and state track components: the DAS system can completely control the railways and surrounding area

Using DAS to predict unforeseen events that are difficult to detect but are recognized reliably

Tracking systems for the movement of trains, monitoring the track and rolling stock, as well as in the protection of railway infrastructure

DAS application in the railway infrastructure performed with existing resources

Combining several acoustic sensing sets into a single system to control longer tracks

If your company is interesting in hosting or sponsoring a TechTalk as part of this years Rolling Stock Maintenance 4.0 Webinar Series please reach out to us
info@werail.com USA +1 (313) 799 2911 or Europe +44 (0)7932 631 029
Keeping Your Audience Engaged!
Book Your Session Now And Access Over 70,000 Rail Experts Globally
Engage Your Target Audience
Host the most advanced, innovative, online Webinars and virtual events with multiple speakers and fully interactive attendees.
Easy Set-Up And Registration
Customize and brand your webinar advertising and registration forms. Retain registration management if you would prefer; collect delegate names, job titles, email addresses and telephone numbers.
Present With Confidence
We host via a cool, state-of-the-art, trendy, all singing all dancing platform! It is simple and intuitive for presenters and has advanced interactive capabilities for attendees from desktops, laptops, mobile devices, and conference rooms.
Chat: Set private and group panellist chat settings for attendees and panellists
Q&A And Polling: Manage and share audience input in Q&A dialog box where attendees ask questions, either live audibly or text answers
Attendee "Raise Hand": Increase attendee engagement by allowing virtual hand-raising
Attention Indicator: Track how engaged your audience is with your content and which viewers show the most interest
HD Video And Audio
Multiple live video presenters and panellists can share their webcam and interact with the audience; If you'd prefer, you can to remain unseen, or just post a profile picture.
Live Broadcasting
We can all broadcast live across all social media channels with Facebook Live, YouTube and LinkedIn integrations.
Full Featured Host-Controls
Mute/unmute panellists, and promote attendee to panellist, giving them audio and video capabilities for enhanced engagement.
Reporting & Analytics
Get reports on registrants, attendees, polling, engagement levels and Q&A for follow up.
On-Demand Viewing
Host larger-scale events with help from our team, including planning, rehearsal and live support.