FREE TO ATTEND CONTENT LEAD – ROLLING STOCK MAINTENANCE & TRACK & INFRASTRUCTURE MAINTENANCE WEBINARS
All of our webinars are free to attend, and are live for one hour and are interactive with audience Q&A. Please register for the relevant sessions individually, with your corporate email address. Sorry, no personal email addresses will be approved.  If you can not make a session Live at the scheduled time, register to access On-Demand! and we will send you a link for you to download/view the recording on-line.
MONDAY 21 SEPTEMBER 2020
11:00AM CET (EUROPE)

REGISTER

| ON-DEMAND |

REGISTER 
Rolling Stock Maintenance: Key steps for CBM implementation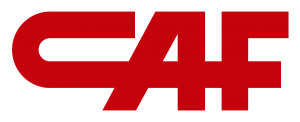 Luis Fernandez de Barrena, Business Development Manager, CAF Digital Services
LeadMind Digital Platform: Optimising Rolling Stock Asset Management with data driven solutions.
Real Time, Advance Analytics and Automatic measuring systems: the 3 elements for a comprehensive CBM implementation.
How to collect and maximise value from massive data sets from every aspect of your operation to reduce cost, minimise downtime, increase capacity and improve services.

Francesco Lombardo, Strategic Commercial Projects Manager – Railway Division, Lucchini RS
Steven Cervello, Innovation and Design Manager – Railway Division, Lucchini RS
Alberto Mattiello, Business Futurist, Lucchini RS
Explore how the IoT solutions for the train operations are contributing to the new trend of Prevision Economy. 
Why the new generation of predictive services, based on performance reading can significantly cut maintenance costs, reduce downtime and slash the TCO
How the AI and IoT technologies can be applied to solve wheelset NDT inefficiencies today
Why Smartset technology is one of the most reliable, yet practical solutions when it comes predictive Condition-based maintenance (CBM) and how to take advantage of it.
Ways to diversify sources of income for the railway industry with the new CBM services solutions when it comes predictive Condition-based maintenance (CBM) and how operators can take best advantage of it
This session with identify ways to diversify sources of income for the railway industry with the new CBM services

Prof. Dr. Andrea Bracciali, Rolling Stock design, manufacturing and maintenance – University of Firenze, Italy
Dr. Gianluca Megna, Rolling Stock advanced design and development – University of Firenze, Italy
How to decouple wheelset maintenance from bogie maintenance
Automation of wheel maintenance by robotics
Reducing time, workforce and errors in wheelsets routine maintenance
Inboard bearings bogies and innovative wheel design: the key to success
A glance to advanced solutions on wheelsets and bogie frames/suspensions
Development and co-operation scenarios
TUESDAY 22 SEPTEMBER 2020
14:00PM  CET (EUROPE)

REGISTER

| ON-DEMAND |

REGISTER 
Convergence Of AI, 5G And Lidar For Digital Twins In Rail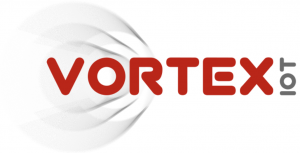 Adrian Sutton, CEO and Co-Founder, Vortex IoT
Dr Behzad Heravi, Co-Founder and CTO, Vortex IoT
The rise and potential of digital twins in Industrial IoT, National Critical Infrastructure and Smart Cities
Advances in LiDAR, AI and 5G in remote condition monitoring of rail assets
LiDAR, AI and 5G technological forming three corners of a triangle and converging towards the centre to form digital twins of rail assets and railway infrastructure.
What Digital Twins can do for rail. Contributions of digital twins in a cycle of: survey, design, construction/deployment, operations, maintenance, analysis, improvements
How does the future of intelligent rail look like with Pervasive Digital Twins Paradigm
WEDNESDAY 23 SEPTEMBER 2020
11:00AM CET (EUROPE)

REGISTER

| ON-DEMAND |

REGISTER 
Rail Digital Twins For Rolling Stock Maintenance Analytics: An Industrial AI Approach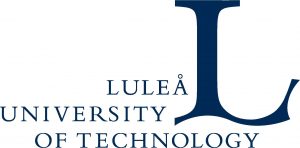 Dr. Diego Galar, Professor of Condition Monitoring in the Division of Operation and Maintenance Engineering, LTU, Luleå University
Speaker Biography | Company Profile
Information extraction to assess the overall condition of the whole system. Integrating asset information during the entire lifecycle. Gaining accurate health assessment of the whole system.
Augmenting datasets before training data-driven algorithms. For this purpose Data covering a wider range of scenarios can be obtained by synthetic data generated by physics-based models. These models need to be realistic and provide meaningful and comparable information about the behaviour of the system under observation.
Learn how industrial AI can help the use/owner/maintainer/designer to perform a virtual commissioning of the asset where it is digitized and virtualized and produce a digital twin containing both data driven and physical information.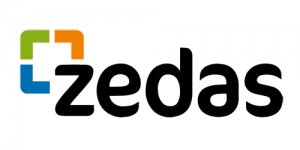 Christian Krauss, International Sales Manager, ZEDAS GmbH (Germany)
Comprehensive data analysis to monitor track conditions (track, switches, clearance profile, overhead lines)
Identify track defects, clearance bottlenecks and week points
Reduce number of failures and unplanned maintenance
Deduce maintenance steps and plan resources (personnel, material, equipment)
Achieve a consistent data base through revision-proof documentation
Forecast maintenance effort based on current data, measurement and maintenance history
Asset life cycle management and investment planning for high availability
Benefit from mobile maintenance: inspection, documentation and recording on site
Optimise maintenance cycles with minimal repair effort and repair costs
Uwe Kopke, Chief Engineer, Wabtec Control Systems 
Speaker Biography | Company Profile
For twenty years, RailBAM systems, mounted beside the railway track, have successfully monitored axle bearings of rolling stock, alerted to defects and thereby protected operations.
In recent years, this proven concept has been 'turned on its side' and mounted in between the rails, to form RailBAM-IB, in order to look up at driveline components, such as traction motor and U-tube bearings, as well as inboard axle bearings used on a variety of passenger vehicles.
RailBAM-IB is integrated into the FleetONE database solution that supports all WCS systems of the TrackIQ portfolio, as well as third-party systems, which enables analytics to alert the system owners to problems in the early stages of development – examples for driveline component defects will be presented.
SESSION RESERVED – TBC
Speaker Biography | Company Profile
Mastering Condition-Based Maintenance and PHM (Prognostics & Health Management)
Turning data into actions to improve the efficiency of operations and maintenance execution
Innovative Dynamic Maintenance Planning programme

Paul Bladon , VP International Business, Wayside Inspection Devices Inc. (WID)
Speaker Biography | Company Profile
Learn how wayside condition monitoring is progressing from component-specific to bogie-system
How wayside condition monitoring can help you improve the wheel-rail interface itself
Learn about tracking geometry and stability, and the intelligence this brings to wayside condition monitoring
Wayside Inspection Devices (WID) is a globally trusted producer of the TBOGI wayside measurement systems, with 25 years' experience working with passenger, freight, and heavy haul railways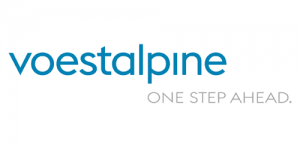 John Smith, CEO, Voestalpine Signaling
The compelling benefits of digitizing rail infrastructure with remote monitoring
Solutions for different asset categories
Examples of success – case studies from our global customer base
A roadmap for a sustainable future

Andrew Smith, Senior Product Manager, Transportation Asset Performance, Bentley
How Digital Twins Support Big Data-Driven Decisions to Transform Track Maintenance
Technology has often provided rail owners and operators with the opportunity to improve the performance of rail network assets through the availability of increasing volumes of data. However, effectively consuming, managing, and analyzing that data can be challenging.
Learn how organizations can put their trust in digital twins with improved information visibility, enabling them to understand the past, present, and future conditions of linear rail assets.
See how you can improve track maintenance performance through big data decisions with linear analytics and deliver a safe, reliable, and resilient service. 
Key Learning Outcomes:
Improve the performance of rail network assets
Overcome the challenges of big data consumption
Consolidate data through interoperability
Gain value through digital twins.

Introduction:
Peter Guldbrand, Vice President Sales, VR FleetCare Ltd
Speakers:
Mihail Lipiäinen, Vice President, Digital Services, VR FleetCare Ltd
Anders Karlsson, VR FleetCare Ltd
Speaker Biographies | Company Profile
Cases: What should be taken in consideration when buying new fleet in 2020? How to win the 2020 tenders – focus on operational planning and continuous improvement?
What? Maintenance and Asset Management company's overview to future of railway industry. How to increase performance and competitiveness in open market, utilizing digitalization, data, and continuous operations development to gain success.
For who: Fleet asset managers/owners

Introduction:
Mikko Alanko,Sales and Development Director, Digital Services, VR FleetCare
Speakers:
Otto Sormunen, Data Scientist, VR Group
Sami Kalevirta, Manager, Rolling Stock Expertise, VR Group
Mika Kivistö, Condition Monitoring Specialist, VR FleetCare
Speaker Biographies | Company Profile
Cases:
Extension of wagon brake pad replacement intervals utilizing only data science and human induced data
What is the value of bogie condition monitoring and how to realize that after pilots and proof-of-concepts
Utilization of fleet diagnostic data in maintenance process, how does the data change your ways of working
What? Many players in the industry are doing a lot of experimentation, but has anyone achieved real value? What are the real benefits form the maintainer's point of view. The technology exists and works but the benefits are achieved through safety assessments and process changes.
For who: Fleet asset managers/owners

Introduction:
Marko Lehtosaari, VR Fleetcare
Speakers:
Sami Saloheimo, Senior Specialist in Condition Monitoring, VR FleetCare Ltd
Sami Kalevirta, Manager, Rolling Stock Expertise, VR Group
Speaker Biographies | Company Profile
Cases:
Retrofitting switch condition monitoring, what is its value and implementation on the infrastructure – results of pilot study with FTIA
Track condition monitoring using commercial fleet and IoT technology, what potential does this technology have for infrastructure owners and operators?
What? There are several different options for implementing condition-based maintenance on the rail infrastructure. There are major difference in terms of technical implementation as well as cost and usability. What is our overview as a maintenance company what is the future of digitalization in infrastructure maintenance and why.
For who: Infrastructure asset managers