FREE TO ATTEND CONTENT LEAD ROLLING STOCK MAINTENANCE WEBINARS
All of our webinars are free to attend, presented live and are interactive. All you need to do is register for the relevant sessions individually, with your corporate email address. Sorry, no personal email addresses will be approved.  If you can not make a session at the scheduled time, register anyway and we'll send you a link to access on-demand!
Optimising Rolling Stock Asset Management With Advanced Predictive Maintenance Solutions, Data Set Analysis, IoT & Industry 4.0
How To Collect And Maximise Value From Massive Data Sets From Every Aspect Of Your Operation To Reduce Cost, Minimise Downtime, Increase Capacity and Improve Services
Digitalisation and Smart Maintenance: The disruptive business model for digital railways
How IoT technology will bring advancements in data collection and analysis
Exploring the potentials of Digitalisation to enhance your operations and cost efficiencies

Prof. Dr. Andrea Bracciali, University of Firenze, Italy
Dr. Gianluca Megna, University of Firenze, Italy
Best practices for optimising and planning depot maintenance activities
Optimally configuring new technologies
Training the workforce to handle new technologies
CALL FOR SPEAKER
Extending the life and cost efficiency of ageing rolling stock – development of a technical retrofitting strategy
Business case and budgeting for retro-fitting
Examining the technologies, sensors and devises to be used on rolling stock itself, the technology systems, databases and IoT
Identifying what is possible when developing a strategy to retrofit ageing rolling stock, cost and feasibility
WEDNESDAY 23rd September 2020
11:00am GMT (UK) |

REGISTER

| 11:00am ET (USA) |

REGISTER
Rail Digital Twins For Rolling Stock Maintenance Analytics: An Industrial AI approach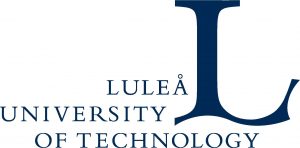 Dr. Diego Galar , Professor of Condition Monitoring in the Division of Operation and Maintenance Engineering, LTU, Luleå University
Information extraction to assess the overall condition of the whole system. Integrating asset information during the entire lifecycle. Gaining accurate health assessment of the whole system.
Augmenting datasets before training data-driven algorithms. For this purpose Data covering a wider range of scenarios can be obtained by synthetic data generated by physics-based models. These models need to be realistic and provide meaningful and comparable information about the behaviour of the system under observation.
Learn how industrial AI can help the use/owner/maintainer/designer to perform a virtual commissioning of the asset where it is digitized and virtualized and produce a digital twin containing both data driven and physical information.
CALL FOR SPEAKER
How to identify opportunities to upgrade asset management systems and monitoring systems on legacy trains to improve on reliability and reduce maintenance incidents.
Examining the business case for making the investment in upgrading.
Understanding the life cycle cost and potential maintenance savings for the entire life of the train
CALL FOR SPEAKER
The current and future state of wayside diagnostic monitoring as a tool for condition based maintenance
Designed to measure and monitor the condition performance of rail car components
Automated analysis of component condition data identifying faults before failures occur
European customer case study demonstrating the benefits and future of this technology
CALL FOR SPEAKER
Mastering Condition-Based Maintenance and PHM (Prognostics & Health Management)
Turning data into actions to improve the efficiency of operations and maintenance execution
Innovative Dynamic Maintenance Planning programme
CALL FOR SPEAKER
Quantitative DAS is the next evolution of distributed wayside sensing
In combination with machine learning, this technology provides more accurate information
Real-Time train localisation, detailed information on train length and train integrity will enable new and efficient approaches for future proof train operation
CALL FOR SPEAKER
The current and future state of wayside diagnostic monitoring as a tool for condition based maintenance
Designed to measure and monitor the condition performance of rail car components
Automated analysis of component condition data identifying faults before failures occur
European customer case study demonstrating the benefits and future of this technology
CALL FOR SPEAKER
Bogies maintenance encounters high percentage of the train lifecycle cost and wheel life has been considerably extended during recent years
Wheel-set bearings are safety critical components with fixed maintenance intervals, are becoming the limiting factor for wheel-set bogie overhaul maintenance extension
CALL FOR SPEAKER
Recognising The Technical Barriers That Effect Progression During The Lengthy Public Tendering Process
Proof of Practice – Highlighting Several National Developments In Rail
Compare Lessons Learnt
CALL FOR SPEAKER
How To Ensure You Are Getting Maximum Value For Your Data – Collection, Storage, Processing And Presentation
Capturing Data Systematically So It Can Be Compared Accurately With Previous And Future Data
Realising Value From Data From Outside Your System
Utilising Real Time Monitoring – Getting Data From The Source To Your Data Base, And Actually Using It
How Can You Crunch Data Into Useful Formats That Can Be Processed In A Meaningful And Easy To Understand Way
Analysing And Interpreting Data And Establishing Trends
Importance Of Data Quality And Data As An Asset