Rolling Stock Fire Safety & Protection Innovation 2022
TechTalk Webinar Series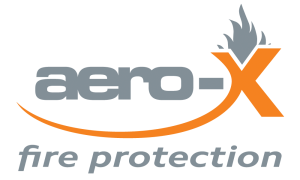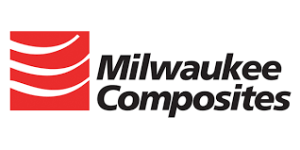 Mon. 5 Dec
9:00 (CET) OnDemand
The Fire Resistance of Composites In Mass Transit Applications

Understanding composites in mass transit applications

The application of glass-reinforced composite materials

Highlighting recent advances in testing and in the technology employed in designing composites for rolling stock application

Highly fire-resistant composites: Placed amongst the best fire retardant construction materials for use in the most demanding mass transit markets

Fire safe polyester composites for mass transit applications

Fire testing for composite materials

Fire retardant composites that achieve low minimal risk in realistic fire scenarios; Low smoke, low toxicity fire retardant resin systems
Mon. 5 Dec
11:00 (CET) OnDemand
EN 45545: Adhesives, Sealants And Surface Treatment Materials

High-performance adhesives and sealants for the rolling stock industry

Passenger safety, comfort, durability and production efficiency – critical for success.

Bonding and sealing the exterior and interior, finishing frames and panels in the railway vehicle and structural bonding of floor and roof elements.

Protecting passengers and staff against onboard fire incidents in railway vehicles

Adhesive and sealant solutions that have been fully tested and approved to EN 45545-2 for railway applications.

Optimising manufacturing processes and driving down costs

Reducing weight and increasing durability
Mon. 5 Dec
13:00 (CET) OnDemand
Enhancing Fire Simulation And Maintenance of Rolling Stock

Simulation of fire propagation in railway vehicles and the interior of railway car

Undertanding fire dynamics, including fire growth and spread; advancing the development of fire protection techniques and passenger evacuation scenarios.

Thermomechanical simulations: Studying the use of a rolling stock or of its assembly in the case of an incident

Simulating Fire Dynamics and Firefighting System for a Full-Scale Passenger Rolling Stock
Mon. 5 Dec
15:00 (CET) OnDemand
Fire Detection, Suppression and Extinguishing Systems

Fire protection equipment in Rolling Stock Applications: Passenger Rail, Trams & High Speed Trains

The importance of a robust performance, fully integrated fire detection and fire suppression system

Safety solutions for harsh and demanding rail applications

Meeting stringent safety standards

Railway fire prevention systems – Reaction fire suppression

The importance of aerosol extinguishing systems for the rail industry
Tue. 6 Dec
9:00 (CET) OnDemand
Rail Interior: Thermoformed Polycarbonates

Flame-retardant:Using materials that meet the most exacting fire and safety standards in all major markets

Safe:Enjoying high impact strength, high temperature resistance and excellent flame-retardance

Sustainable:Choosing lighter, recyclable materials to save fuel, money and the environment

Efficient and versatile for train interiors

Heated and shaped into any desired form in the mold by bending or drawing – ideal for manufacturing wall and ceiling coverings, window frames and seat backs
Tue. 6 Dec
11:00 (CET) OnDemand
Aerosol Extinguishing Systems: Important For The Safety In The Rail Sector

Understanding the benefits and principles of aerosol fire extinguishing systems

Aerosol fire extinguishing systems in rolling stock and rail infrastructure

How to design aerosol extinguishing systems

Advantages of Aerosol fire extinguishing systems over alternatives

Various types of aerosol generators, location suitability

How to optimize your projects by applying aerosol fire extinguishing systems

Aerosol extinguishing systems and new energy technologies

Reducing weight and increasing durability
Tue. 6 Dec
13:00 (CET) OnDemand
Driver And Passenger Train Seats / Driver Environment In Railway Seating

Driver health and safety

Cockpit fire safety

Seat comfort and ergonomics

Innovation, customisation of standard products

Simulating Fire Dynamics and Firefighting System for a Full-Scale Passenger Rolling Stock
Tue. 6 Dec
15:00 (CET) OnDemand
Protecting Rolling Stock And Passengers: How Self-Extinguish Seals Can Protect From Fire

Looking at material and sealing solutions for Rolling Stock and the railway industry – which to choose for what applications?

Self-extinguishing seals with EN45545 standards to protect passengers in a coach from open fire

EN45545 Thermosil Fire X Materials Test results
Wed. 7 Dec
9:00 (CET) OnDemand
Rail Interior: Reinventing Interiors With Better Materials

Lightweight, Sustainable Interior Materials for Passenger Rolling Stock

Passenger safety, comfort, durability and production efficiency are critical for success.

Designing for harsh environments

Honeycomb-Based Sandwich Panel Reinforcements
Wed. 7 Dec
11:00 (CET) OnDemand
Water Mist Fire Protection for Rolling Stock

State-of-the-art water mist fire protection systems that ensure efficient firefighting

Why is high-pressure water mist is leading the way in active fire protection for rolling stock?

Deploying ultimate fire safety for passengers and operators in case of fire on board

How to protect passenger compartments

How to protect machinery spaces

Learn how high pressure water mist fire suppression systems provide effective and reliable solutions

Connecting to an early warning detection system this allows for a quick response to a fire

Reducing volume of water to limit damage after a fire event

Water mist sprinklers and rapidly extinguishing
Wed. 7 Dec
13:00 (CET) OnDemand
Advanced Phenolic Composite Passenger Rolling Stock Floor Structures That Fire Protect Global Passengers

A description of phenolic composite structures for rolling stock passenger floor

Global floor fire testing requirements & actual fire testing experience

Flame smoke and toxicity floor testing

Innovation phenolic composite reaching

Beyond euro norm and ASTM fire testing limits
Wed. 7 Dec
15:00 (CET) OnDemand
Fire Resistance of Fire Barriers According To EN 45545-3

EN 45545-3 describers the fire resistance requirements for fire barriers.

Unless designed with care, locations where cables within cable protection conduits are fed through fire barriers could represent potential weak points through which fire, heat or gas could penetrate.

Reviewing the regulatory landscape for fire barrier systems

Maximum safety innovative fire barrier solutions for the railway industry

Innovative Fire Barriers With Intumescent Materials: EN 45545 & NFPA 130

Intumescence and its function

Cable and pipe penetrations floor and wall

Joint and gap seals / air vent openings
Thur. 8 Dec
9:00 (CET) OnDemand
The Drive For Hydrogen & Battery Powered Trains: Assuring The Safety Of Hydrail And Hybrid Railway

What are the safety issues associated with hydrail and hybrid systems?

Hydrail and hybrid railway equipment and systems have the potential to transform the fossil-fuelled, legacy railway infrastructure and make important contributions to the reduction of harmful emissions around the globe

Learn about hydrogen power as an energy source in railway systems, understanding and managing potential safety issues
Thur. 8 Dec
11:00 (CET) OnDemand
Innovative Fire Protection Products With Intumescent Materials For Rolling Stock

Intumescent materials and fire protection components

Intumescent coating products are proven throughout other industry applications when activated by heat serving to contain and delay fire spread by increasing in volume and decreasing in density, thus contributing to longer occupant exit time in the event of danger

Intumescence and its function: For cable and pipe penetration seals it is important that the level of intumescence be as high as possible so that cables and pipes are protected against the encroaching fire over a distance that is as long as possible, and so that temperature transmission via the copper conductors of the cables or the copper and steel pipes is limited.

Expansion pressure for pipe penetration seals

Stability of the insulating layer with fire protection joint seals

Intumescent materials and fire protection components
Thur. 8 Dec
13:00 (CET) OnDemand
Sealing Solutions For Cables, Pipes And Conduits For The Rail Industry: EN45545

Design in safe seals to secure the perfect rail vehicle

Cable management for rolling stock and railway facilities

Cable entry systems with fire penetration seals acc. to EN 45545-3

How to guarantee fire break-through performance

HL3 requirements

Ensure protection against dust, air-shock and vibration

Selecting cost-efficient and user-friendly high quality seals: From undercarriage to rooftop applications
Thur. 8 Dec
15:00 (CET) OnDemand
Surface Finishing: Gelcoats, Resins, Glass Fiber and Coating Products for EN 45545 HL3, HL2, HL1

The requirements for composites in the railway industry are increasing more and more. To provide the best protection for passengers in case of a fire, composite materials must be flame-retardant and have smoke-reducing characteristics

Resins/Gelcoats/ Coatings, ensuring excellent fire-smoke resistance

Protection, Aesthetics, Maintenance
Fri. 9 Dec
9:00 (CET) OnDemand
Fire Properties of Upholstery and Fire Resistance of the Complete Passenger Seat

laboratory tests of fire properties of complete railway seats and upholstery systems used for their construction

Requirement for fire behaviours of materials and components

Heat release, smoke production and mass loss rate

The Influence of the Ignition Source on Passenger Seat Burning
Fri. 9 Dec
11:00 (CET) OnDemand
Tecnofire®

In Rolling Stock Composites Applications

Enabling composites manufactured from a non-FST epoxy carbon fibre prepreg to pass key elements of the EN45545-2 rail standard with a HL2 R1 rating

Protecting the underlying structure during a fire, whilst reducing smoke and heat release
Fri. 9 Dec
13:00 (CET) OnDemand
Fire Fighting for Railway Vehicles, Tunnels and Metro Stations

Advanced Water Mist Fire Protection Systems

Design and application of high-pressure water mist sprinkler systems

The protection of rolling stock presents specific challenges for fire fighting. The fire must be rapidly brought under control to allow for the evacuation of passengers and crew, and the continuation of operation must be guaranteed, all within the spatial and weight confines of a railway vehicle moving at high speeds.
Fri. 9 Dec
15:00 (CET) OnDemand
Designing The Future Of Post-Covid Rail Interiors

Perspective on the post-pandemic rail landscape

What will future carriages look like following the coronavirus outbreak, and the changes we can expect to see on the fabrics within them?

How to adapt to new customer requirements

Flammability standards and aesthetic preferences are continuously changing, and, as a result textiles have to meet new demands

Move towards 'wipe clean' seating covers, with hard plastic, vinyl and polyurethanes becoming the preferred choice?

What are the trends in the fabrics sector?

Are customers changing what they're asking for, a greater focus on sustainability?
More Sessions
EN45545 Implications and Options for Rail Component Manufacturers: Achieving HL3 With Cellbond™ Phenolic Resins

Using intumescent gelcoats and polyester resins with flame retardant fillers

Polyester resins filled with flame retardants

Polyester resins filled with flame retardants

Achieving HL3 in a cost effective manner

Fire, smoke and toxicity performance

Processability: Ease of use for consistent quality

Safety: Mechanical performance under fire
Rail Industry Adhesives And Sealants For Safety And Comfort

Safety, comfort, durability and efficiency are key factors in manufacturing railway vehicles such as trains, trams and underground trains.

Among other materials, adhesives and sealants play a crucial role in the production process and finished product.

Sealants and adhesives for rail transport are used in the interiors and exteriors of rail vehicles throughout their lifecycle from design and production to field service and maintenance.

Specialist rail industry silicones, MS polymers, contact adhesives and 2K polyurethanes

Sealant and adhesive materials for rail exterior
Fire Protection Coatings For Rolling Stock

Fire protection coatings for Rolling Stock: Designing to widthstand the highest climatic and mechanical loads

Fire Protection Coatings – stop the spread of fire and increase the evacuation time for passengers
Sustainable Materials For Railway Interior

Where are we at the moment and how can we improve on sustainability

Eco-Design: A Pathway towards sustainable mobility

Improve sustainability, safety, lightweighting and manufacturing efficiencies

If you are interested in presenting a webinar as part of this years Rolling Stock Fire Safety And Interiors Innovation TechTalk Series, please contact us on info@we-rail.com and a member of our team will be in touch with you shortly